Still Collins
The Very Best of Phil Collins & Genesis - live!
Still Collins bei YouTube
Die Still Collins Presseschau
Still Collins bei Wikipedia

Still Collins wird mit einer sehr informativen Seite in der Wikipedia gewürdigt. Vielen Dank an die AutorInnen für die genaue Recherche!
Deutscher Genesis Fanclub 'it'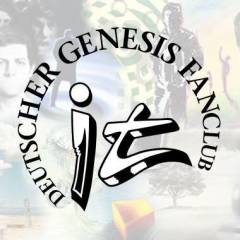 Der Genesis-Fanclub sammelt unglaublich viel Material rund um Phil Collins und Genesis! Und featured mit Still Collins die erfolgreichste deutschen Phil Collins- und Genesis-Tributeband. Danke für Eure tolle Arbeit!